NIH awards $2M to study VCU program focused on reducing youth violence amid surge in gun injuries and death
September 23, 2021
In 2020, more than 5,100 people under age 18 were shot and more than 1,300 were killed in the U.S., an increase of more than a third over the previous year, according to the nonprofit Gun Violence Archive. So far in 2021, youth gun violence has grown only worse, with firearm deaths among children up 13% as of early September.
Research has shown that violently injured youth are highly susceptible to perpetrating retaliatory gun violence, as well as becoming violently re-injured or killed. In light of that, reaching individuals while they are at the hospital is considered a critical opportunity to prevent retaliatory violence among young people.
At VCU Health, a program called Bridging the Gap, or BTG, provides violently injured patients with a brief hospital-based intervention that aims to prevent retaliatory violence and then provides community-based support to youth and their families. The program has shown promise for reducing aggression and violence-related risk factors, but it has yet to be established if it is effective in reducing firearm-related violence, injury and death for youth. Home to the region's only comprehensive Level I trauma center verified in adult, pediatric and burn trauma care, VCU Health supports a number of evidence-based prevention programs such as BTG.
Nicholas Thomson, Ph.D., an assistant professor in the Department of Surgery in the School of Medicine and the Department of Psychology in the College of Humanities and Sciences at Virginia Commonwealth University, has received a three-year, $2.06 million grant to conduct a randomized control trial that will evaluate the effectiveness of a modified version of Bridging the Gap in preventing youth from engaging in retaliatory firearm-related violence and becoming injured or killed.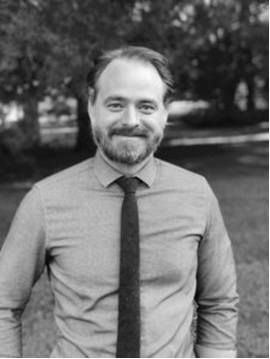 "The goal of this project is to understand what works to prevent violently injured youth from leaving the hospital and engaging in retaliatory gun violence," said Thomson, director of research at VCU's Injury and Violence Prevention Program.
The grant from the Eunice Kennedy Shriver National Institute of Child Health and Human Development, part of the National Institutes of Health, follows a similar $1.95 million grant Thomson received last fall from the Centers for Disease Control and Prevention to study the effectiveness of Bridging the Gap.
For the new project, Bridging the Gap has been adapted to specifically address the surge in gun violence among youth ages 10 to 17. As part of the modifications, the program will include a firearm-safety counseling program delivered in the youth's home.
This counseling program will include both individual and family-level programming that focuses on helping families understand risk factors linked to firearm-related injury and mortality, types of risky firearm-related behaviors and safe practices for gun ownership with children in the home. The program also includes free trigger locks for caregivers with a firearm in the home.
"BTG is a highly innovative intervention that capitalizes on the hospital setting and our community partners," Thomson said. "This means we can provide intensive one-on-one care to youth, as well as providing families and youth with wrap-around resources in their community to help make changes that positively impact the youth's environment to prevent gun violence."
The research may provide data beneficial for developing new and existing youth firearm violence prevention strategies across the country.
Thomson is the principal investigator on the project. Co-principal investigators include Michel B. Aboutanos, M.D., medical director of the VCU Trauma Center and professor and chair of the Division of Acute Care Surgical Services and director of the Injury and Violence Prevention Program; Albert Farrell, Ph.D., a psychology professor and director of the VCU Clark-Hill Institute for Positive Youth Development; Terri Sullivan, Ph.D., a professor of psychology; James Bjork, Ph.D., an associate professor of psychiatry; and Robert A. Perera, Ph.D., an associate professor in the Department of Biostatistics.